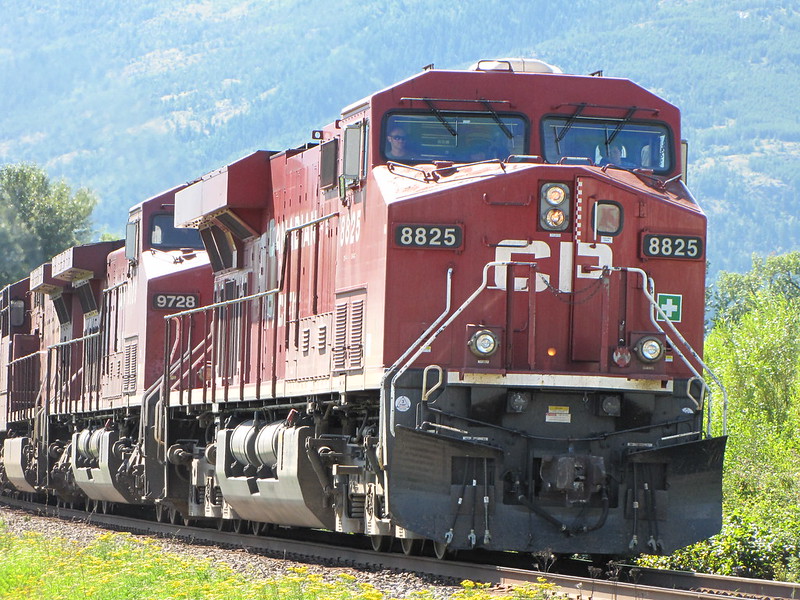 At least 3,000 members of the Teamsters Canada Rail Conference (TCRC) could be locked out starting midnight on Sunday, March 20. What is required now is a bold stand from the Teamsters union to defy this threat.
Wages, benefits, and pensions are the main issue in dispute, which have been unresolved since 2015. The anger of the workers is shown by a strike vote held at the start of March, which resulted in 96.7 per cent voting in favour of a strike if necessary.
Today, workers at Canadian Pacific Railway Ltd. (CP Rail) are feeling the burden of the rising cost of living as much as other workers. Inflation has soared to record levels in Canada, yet the bosses are forcing poverty-level wages. During the pandemic, big business reaped hundreds of billions in profits, while workers have seen their wages decrease in relation to rising inflation. Meanwhile, the millionaire CP Rail bosses don't have to worry about putting food on the tables of their families. CP Rail CEO Keith Creel made a salary of $16.82 million in 2020, up from $15.15 million in the prior year. On top of this CP Rail paid him a stock option valued at nearly $11 million with a cash bonus of $3.44 million, up from $500,000!
Creel is arguing that the company is unable to proceed with negotiations. According to him, CP is disappointed that the union has rejected its latest proposal and, using the excuse that disruption would inconvenience customers and the Canadian economy, plans to impose a lockout. This is totally perverse logic. Management says it is afraid of labour disruption, so it is causing labour disruption to stop labour disruption! What appears likely is that CP Rail management is causing a crisis to act as a trigger for back-to-work legislation, where the government will tip the scales in their favour.
About 45 business groups, including the right-wing Canadian Chamber of Commerce, came out on March 17 calling on the federal government to intervene. They complain that the impact of a possible work stoppage will cripple the economy—or in other words, cripple their profits, as they do not care about a reasonable outcome for the CP Rail workers. The industry groups advised that both CP Rail and the Teamsters enter binding arbitration to prevent a work stoppage. But their statement that "[t]he government must do everything in its power to get the union to agree" sounds more like they want to cripple the Teamsters with back-to-work legislation.
To be clear, any back-to-work legislation that removes free collective bargaining and sends the contract to binding arbitration is reactionary and should be opposed by the entire labour movement. Arbitrators typically rule in favour of the boss; therefore this is not in the best interest of workers.
In this climate of rising inflation and growing debts, the bosses are working with governments at all levels to force through austerity and concessionary contracts. They want workers to pay for the crisis. CP Rail workers are in just one of the many groups of workers who stand to shoulder the weight. Now, these workers have an opportunity to say enough is enough! It is time to fight back against degrading conditions created by the CP Rail bosses.
If the bosses force a lockout or the union has no choice but to strike, then all operations must stop. Not a single train can be allowed to move without the express permission of Teamsters who have been locked out. No scab can be allowed to cross a picket line to undemocratically undermine the rights of union members.
As of now a plan to escalate solidarity action from other unions and the general public must be initiated to put pressure on the bosses and force them to concede before a potential lockout. We must also bring maximum pressure against the federal government to oppose union-busting back-to-work legislation.
A victory for CP Rail workers is a victory for the labour movement. A defeat is a defeat for all of us workers. Fightback stands with these workers to victory!