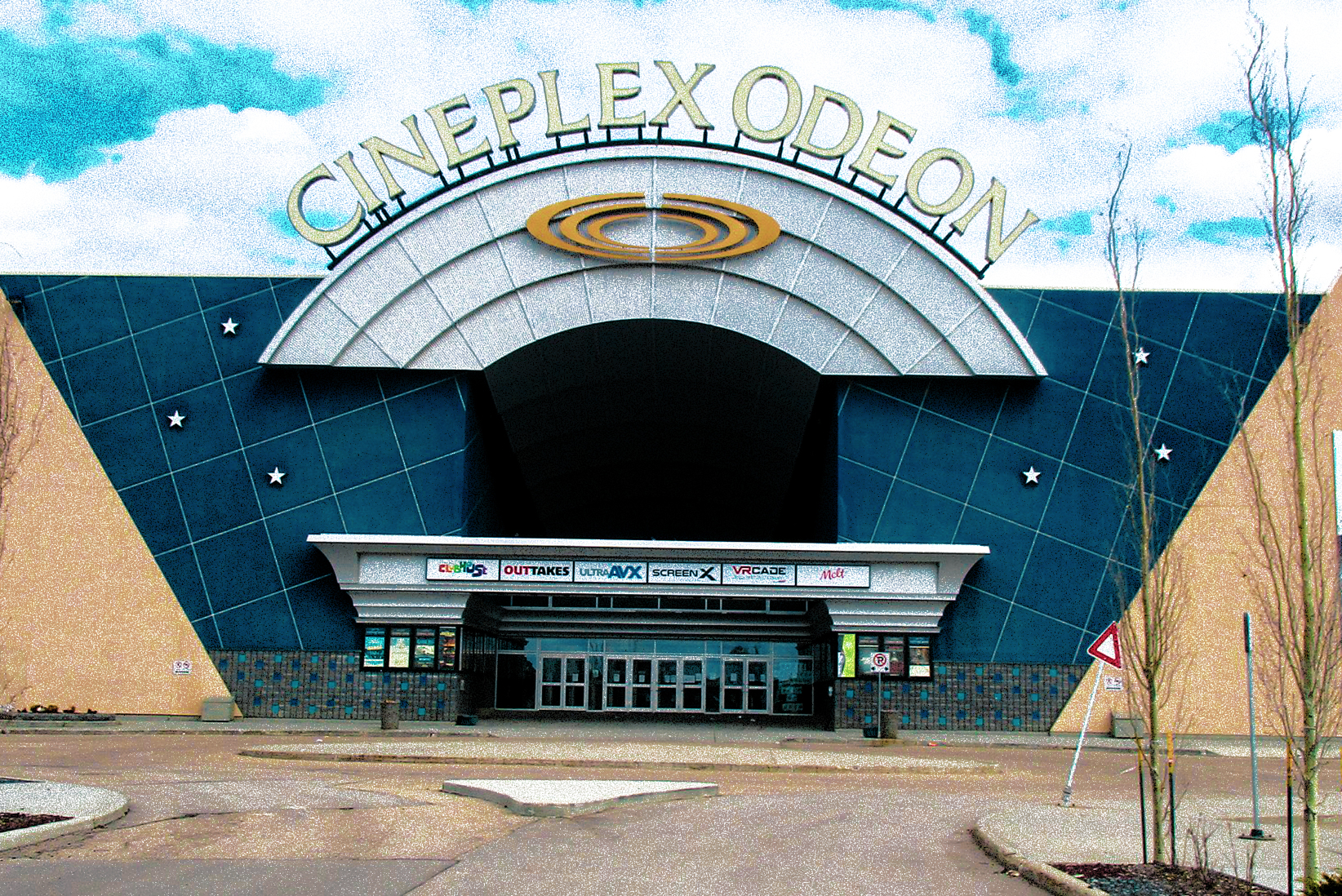 Cineplex is Canada's largest movie theatre chain and has a virtual monopoly in the country. The first lockdown of the COVID-19 pandemic forced the closure of its 164 theatres, meaning most of its 13,000 employees were laid off. Cineplex then received more than $60 million from the Canada Emergency Wage Subsidy (CEWS) in the first three quarters of 2021 alone. CEWS is meant to prevent layoffs by covering 75 per cent of a worker's wage while the employer pays 25 per cent. But after reopening in 2021, the millions of dollars did nothing to stop Cineplex from laying off a further 6,000 workers when the Omicron wave swept through every province.
Cineplex is not the small-town theatre with one projector and creaky seats. It has been massively profitable for years, making more than $1.09 billion in profits in 2019. Most of its workers are low-paid, part-time, front-of-house labour, since most of the technical theatre operations are now automated.
So if the CEWS is meant to save jobs, and the jobs are not being saved, where are these funds going? We can only hint at the amount of subsidies received by Cineplex from its own investor documents since details on CEWS disbursements have been vague and secretive since its inception. We do know, for example, that $26 million was used by Cineplex to service its debt in 2021. The company has said these layoffs are "temporary," but in a country where most people are $200 or less away from insolvency, irreparable damage to workers has already been done.
In terms of the algebra of job saving, one economist estimates CEWS is currently costing the government $14,500 per month for every single job saved, proving this is not simply about saving jobs, but about padding the bottom lines of corporations.
Despite all this, the CEWS is set to top $106 billion at the same time programs like the Canada Emergency Response Benefit (CERB) meant to help workers directly have been clawed back and reduced with each passing day. CEWS is only one of 107 similar subsidy programs making up $240 billion in spending. A question mark also looms around the estimated $700 billion given out in corporate handouts at the start of the pandemic, showing the Liberals' main goal is not saving workers' livelihoods, but placing Canadian capitalism on life support.
No isolated incident
The Liberals have spent more on CEWS than on child benefits, health-care transfers, equalization payments, or pandemic benefits for individuals such as CERB. Yet who actually received these billions of dollars is shrouded in secrecy.
Some of the biggest names in corporate Canada have received CEWS, including Air Canada, Rogers, Bell, Telus, Canadian National Railway Co., SNC-Lavalin Group Inc. and Suncor Energy Inc.
The lack of enforcement, lack of transparency and broad qualification criteria have given little incentive for companies to actually save any jobs. Put simply, paying an employee to stay home while the business is shuttered doesn't make anyone a profit.
There are no lack of examples of CEWS abuse. Furniture company Leon's received $29.8 million through CEWS after seeing a decline in revenue, laying off 70 per cent of its workforce and closing 72 stores back in March, only for the company's income to increase 88.8 per cent by June. On Nov. 10, Leon's announced a special dividend of $0.30 per common share for its shareholders—$0.14 higher than in 2019—amounting to $24 million. On Sept. 30, it started buying back $74 million worth of its shares.
A trucking conglomerate in Montreal, TFI International, received nearly $75 million in CEWS while laying off workers, only to pay higher dividends every quarter than in 2019 and making 13 acquisitions. Countless other examples exist, yet the federal Liberal government has made it dubiously difficult to find out who got subsidies, let alone how much.
What are the options?
Companies say layoffs are inevitable if revenues decrease and no action is taken. This is true! But a company which cannot stay alive without life support from the state should not exist as a private enterprise, especially one as profitable as Cineplex.
Experience shows the wage subsidy is simply corporate welfare which is virtually useless at saving the livelihoods of workers, who themselves are footing the bill for the billions in handouts. If a movie theatre chain cannot stay open without bailouts, it should be nationalized and placed in the hands of those who make it run. Not a penny more in subsidies or tax breaks should be given to corporations like Cineplex. If a worker is not essential, they should be sent home with full pay for the duration of the pandemic. If they are essential, they should be paid double hazard pay.
Workers at Cineplex are a part of a bigger chain in the multi-billion-dollar film industry, which is rife with overwork, abuse, low wages and dangerous working conditions. This has led to inspiring labour struggles like the narrowly-avoided International Alliance of Theatrical Stage Employees (IATSE) strike of 2021, where 60,000 workers threatened to bring Hollywood to a halt overnight.
Multiple Cineplex cinemas in Quebec have for years been organized by IATSE Local 262, and there is no reason why this can't spread to the rest of the country. This will give Cineplex workers the power to fight layoffs and improve their working conditions. These cinemas should be linked up with the broader labour movement in the film industry, making it capable of breaking the stranglehold billionaires have over their lives and realizing workers' demands.
A nationalized film industry under workers' control and management would ensure every one of these jobs would be well-paying and rewarding, and that the products could be seen and enjoyed by all without the barrier of profit.