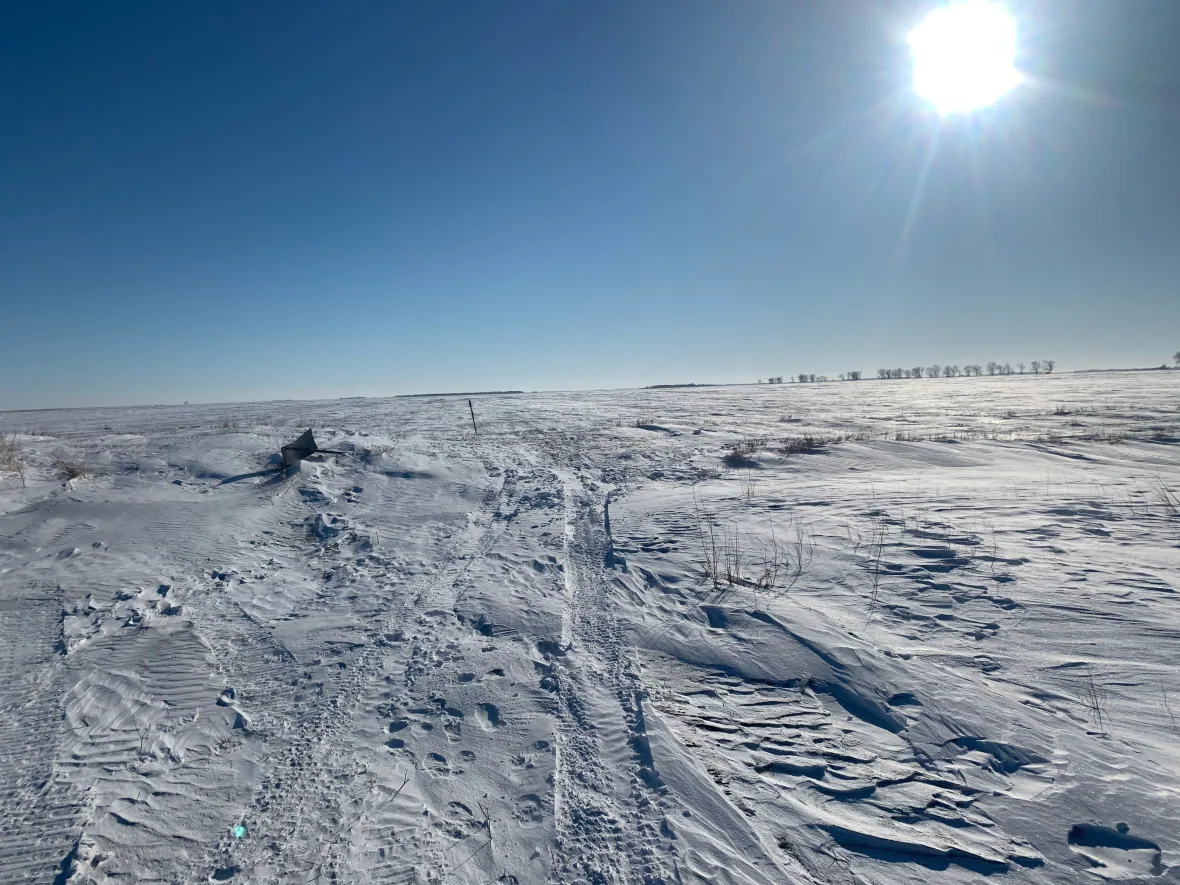 Many were shocked to hear that a migrant family was found frozen to death in a field in Manitoba. This family, including a baby and an 11-year-old girl, were trying to cross into the United States on Jan. 19. However, this is not at all surprising and is only the latest in a long list of incidents demonstrating the murderous immigration policies of the Canadian and American governments. 
The family had likely been dropped off and left in the area with seven other migrants by an unidentified driver. The family became separated from the rest of the group while temperatures plunged overnight to -35 degrees C with wind-chill. Fierce winds created whiteout conditions as they attempted to cross endless fields of large snow drifts in complete darkness. The family did not make it to the United States, and their bodies were found just 33 feet from the US border.
The remainder of their group were picked up on the American side of the border where they told authorities that they had been wandering in the winter weather for over 11 hours and that they had become separated during the night from the other group. All seven had symptoms of hypothermia, two were hospitalized, and a woman is facing the partial amputation of her hand.
The RCMP eventually found the family. Following an autopsy, family members were identified as husband and wife, Jagdish Baldevbhai Patel, 39, and Vaishaliben Jagdishkumar Patel, 37, and their children, Vihangi Jagdishkumar Patel, 11, and three-year-old Dharmik Jagdishkumar Patel of the Gujarat state in Western India.
A 47-year-old Florida man, Steve Shand, was later found driving a van with two other migrants inside and was arrested, charged with human smuggling, and released on bail. One migrant from the group said that he had paid a large amount of money to get a fake student visa in Canada so that he could reunite with family in the United States.
Nothing new
This recent tragedy is not an isolated incident. In 2016, Donald Trump's election caused many migrants living in the United States fear for their safety and some sought to cross into Canada to claim asylum near Emerson. In December of that year, two men, Seidu Mohammed and Razak Iyal, lost fingers and toes to frostbite after attempting to cross the border and getting caught in a blizzard.
A month later, a 57-year old woman, Mavis Otuteye, died on the American side after she tried to cross the border to reunite with her daughter and meet her new granddaughter. In 2019, a pregnant woman went into labour after she became trapped in a snowbank.
In the Winnipeg Free Press, Shauna Labman and Julie Young, associate professor at the University of Winnipeg and assistant professor at the University of Lethbridge respectively, observed of the recent tragedy that: "this was neither shocking nor unexpected. In some ways the greater surprise is that we have not seen more deaths along this border".
Material pressures driving migration
Migrants seeking to live in Canada are fleeing intolerable conditions in their home countries. Many come from countries ravaged by war such as Syria and Afghanistan where Canadian imperialism has played an active role in the destruction there. Many migrants seek protection from real risks of violence to them and their families due to their religion, ethnicity, sexual orientation, or due to domestic violence. Susan Rodriguez, secretary general of Migrante Manitoba, also notes that the current global economic crisis is driving even more migrants to make the choice to leave their homes and communities.
It has been reported that the parents of the family that froze to death were former school teachers operating a small retail shop, with the father having recently worked in the garment industry. The family had experienced severe financial losses and were struggling to make ends meet. They likely paid a huge sum of money to human smugglers for the promise of a better life for them and their children.
The Indian Express reports that their family in India cannot afford the cost of bringing the bodies home for a funeral, and "with the cost of the return of the bodies prohibitive, the cremation will be performed in Canada".
India's High Commission in Canada released a statement on the recent tragedy stating that "Canada is a preferred destination for Indian immigrants and students… On longer term issues that this tragedy has brought into focus is the need to ensure that migration and mobility are made safe and legal and that such tragedies do not recur."
However, it is clear that providing "safe and legal" avenues for migrants and refugees is not a priority for either Canada or the United States. Instead, the opposite is proposed: throwing more money at border police to arrest migrants and shutting down regular avenues for migration, making the remaining routes even more dangerous and giving a further boost to the human trafficking trade.
Governments blame human smugglers
Canadian and American politicians have tried to place all the blame for the deaths on human smugglers. At a news conference, Justin Trudeau called the tragedy "an absolutely mind-blowing story". He continued, saying that, "it's so tragic to see a family die like that, victims of human traffickers… and of people who took advantage of their desire to build a better life… This is why we are doing all we can to discourage people from crossing the border in an irregular or illicit manner".
Following the tragedy, Democrat and Senator Amy Klobuchar of Minnesota sent a letter to the Department of Homeland Security (DHS) where she also placed blame solely on smugglers and ignored systemic causes. In the letter, she states that "I have long advocated for the expansion of federal anti-trafficking and anti-smuggling efforts. As a former prosecutor, I know how important it is for the federal government to closely coordinate with state and tribal law enforcement, as well as with international governments, to combat this threat and to provide resources to officials working on the front lines of the fight against smuggling and trafficking".
"Providing resources" to border officials amounts to increasing funding for border police so that they can arrest more migrants and does nothing to address the root causes which push migrants to attempt such dangerous journeys in the first place. In addition, shifting responsibility exclusively onto human smugglers neglects the fact that governments on both sides of the border have made deliberate policy choices which have created fertile conditions for human smuggling rings to flourish.
Canadian capitalism relies on migrants while denying them rights
Migrant workers form the backbone of key Canadian industries—working on farms, in meat packing plants, and in other key areas across the country. Despite Canada's loud boasts internationally of being "multicultural", respecting diversity, and upholding human rights, Canada's immigration system is built to satisfy the labour needs of large-scale industry at whatever the cost to migrant workers. For instance, in Dec. 2021, the Auditor General released a report which found that Canadian employers routinely failed to protect foreign agricultural workers from COVID-19.
Trudeau claimed at a press conference following the most recent tragedy that Canada was working "very closely" with the United States to stop smuggling and help people "taking unacceptable risks". But what does this collaboration with the United States look like in practice?
Since 2004, Canada has had an agreement, concluded under Liberal Prime Minister Paul Martin, with the United States called the "Safe Third Country Agreement" (STCA). Under the agreement, both countries designate each other as a "safe third country" and refuse to process refugee claims from migrants crossing the U.S.-Canada border. Under the agreement, Canada sends refugee claimants who have crossed into Canada back to the United States where they are imprisoned and dealt with by U.S. authorities.
The STCA has been condemned by advocacy organizations and specialists in immigration law who say that far from preventing crossings on the border, the agreement only pushes migrants underground. Additionally, advocates Shauna Labman and Julie Young note that "in practice, this has meant that Canada has effectively outsourced much of its asylum decisions to the U.S. as it is easier for asylum seekers to reach the U.S. first".
In the United States, despite big campaign promises to stop Donald Trump's practice of putting "kids in cages", Joe Biden's immigration policy is fundamentally the same as his predecessor. Over 170,000 migrants were arrested on the Southern U.S. border in Mar. 2021 alone (the highest number in 15 years at the time), including thousands of unaccompanied children who were placed in packed "holding facilities" during a pandemic. Democrats prefer not to use the term "cages". Instead, children are kept in overcrowded "pods" with up to 600 children, far surpassing their intended capacity of 32, and without access to basic amenities such as showers. Under the Democrats, the infamous Immigration and Customs Enforcement (ICE) signed new contracts worth $260-million to maintain its detention facilities.
In July 2020, Canada's Federal Court ruled that sending refugee claimants back to the US under the STCA violates their right to liberty and security protected by section seven of the Canadian Charter of Rights and Freedoms. The Canadian Council for Refugees, Amnesty International, the Canadian Council of Churches, and nationals of El Salvador, Ethiopia and Syria argued the STCA resulted in ineligible claimants being "automatically imprisoned by U.S. authorities in situations where they were deprived of food, medical care and 'basic human dignity'". 
However, the Federal Court's ruling was appealed and in Apr. 2021 the Federal Court of Appeal sided with the government and overturned the decision on largely technical grounds. On the court's reasoning, Michael Swan for The Catholic Register writes, "shockingly, the court even suggests that because refugees are already suffering psychologically, the impact of suffering caused by detention may not need to be considered when determining whether their treatment is 'cruel and unusual'". The Supreme Court of Canada has granted leave for the case to be appealed.
Another element of the STCA is controversy over the fact that it only applies to official border crossings, not crossings done at other points along the border. The Trudeau government has been under pressure by various conservative parties provincially and federally to renegotiate the agreement and amend this "loophole" so that the STCA would apply to the entire border. In Dec. 2021, Quebec's Immigration Minister Jean Boulet of the right-wing Coalition Avenir Québec (CAQ) caused controversy when he tweeted that Ottawa must "assume its responsibilities" and halt "irregular" border crossings by asylum seekers. He cited rising cases of COVID-19 in Quebec, scapegoating migrants for the recent increase which was in fact caused by the CAQ's own mismanagement of the pandemic.
Also in Dec. 2021, La Presse quoted an unnamed source within the federal government who leaked that an apparent agreement had been reached between Foreign Affairs Minister Mélanie Joly and her U.S. counterpart, Antony Blinken which would amend the STCA to make it apply to the border entirely. However, far from stopping migration across the border, this will only push migrants further underground and lead them to use even more dangerous and remote routes.
Maureen Silcoff and Aviva Basman, past and current presidents respectively of the Canadian Association of Refugee Lawyers, explain that the "only viable solution that complies with [Canada's] human rights requirements is to end the STCA, and allow people to seek protection at official ports of entry. If instead the government extends the STCA to apply from coast to coast, such an extension will be impossible to enforce".
Scrap reactionary anti-migrant laws
The hypocrisy of Canadian capitalism is that the government claims that the country is some sort of multicultural paradise—while the reality is quite different.
Throughout the pandemic, migrant workers have played a key role in supporting essential sectors in Canada. Many refugee claimants have found work while their claims were being processed in healthcare as personal support workers, as security guards, and other essential work. Faced with a massive exodus of nurses due to "unbearable conditions" and inadequate pay, the federal government even openly acted to take advantage of this labour to fill staffing shortages in healthcare and long-term care homes by offering a temporary program called "Guardian Angels" which gave a pathway to permanent residency for asylum seekers working as orderlies, nurses' aides, nurses, assistant orderlies and certain home support workers.
In response, the capitalists thank migrants with reactionary policies like the Temporary Foreign Worker Program (TFWP) which denies migrant workers any rights. Equally, policies like the Safe Third Country Agreement make legal immigration more difficult and this essentially forces people to find other more dangerous ways into the country. Both of these policies serve to keep migrants in a desperate situation where they will be more likely to accept horrible substandard conditions. This is highly profitable for capitalism.
But these policies do not benefit the Canadian working class at all. In fact, the companies use the desperate situation of migrants to justify lower wages which drives down wages as a whole. It is therefore in the objective interest of the working class to fight against reactionary border control policies like the STCA as well as against policies like the TFWP.
The greatest power that the working class has is unity and solidarity. While the right wing tries to shift the blame onto migrants, the labour movement must point the finger at the real parasites: the the bosses and bankers who profit off the misery of workers, at home and abroad.