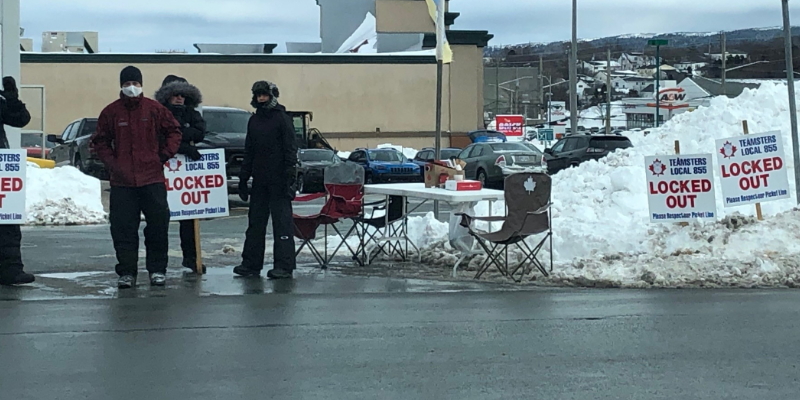 Hickman Chrysler Dodge Jeep salespeople, organized with Teamsters Local 855 in St. John's, Newfoundland, are entering their third week of struggle after being locked out by the dealership. This comes after the union went through a failed conciliation process with the employer. Since the beginning, workers wanted nothing more than to keep their existing contract and preserve their wages. Their bargaining unit made it clear that their goal was to maintain the status quo. However, management did not see this as reasonable and decided to pursue massive wage cuts.
At the heart of negotiations are wholesale commissions. These commissions account for up to 30 per cent of an employee's gross yearly wage. However, despite this Hickman is trying to remove them completely. No further talks have been planned for the time being, but we encourage the workers to stay strong and make no concessions.
During the time that the workers have been locked out, there has been an incident with a customer crossing the picket line. A pickup truck drove through the picket and hit a picketer with its rearview mirror. Fortunately, the mirror folded in and the worker remained uninjured, although understandably shaken up.
Especially during a pandemic, lockouts should be unthinkable. Workers are risking their lives just by coming in to work each day. Instead of facing these pay cuts, they should be receiving hazard pay. Unfortunately, as we have seen throughout the pandemic, the safety and wellbeing of workers is not even close to a priority for capitalists.
Fightback stands in solidarity with the locked out workers at Hickman Chrysler Dodge Jeep dealership!