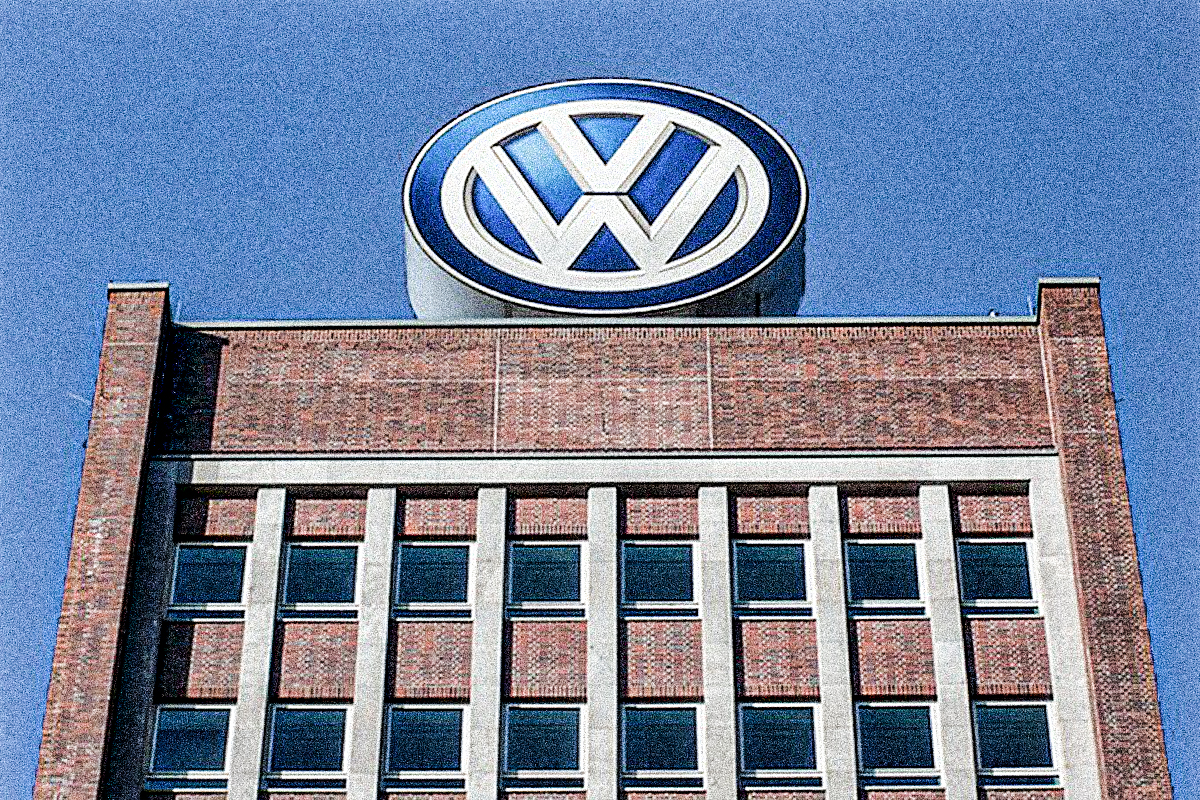 While the Trudeau government insists that wage increases for public sector workers are "unaffordable," it just gifted Volkswagen a $13.7 billion subsidy for a production plan that isn't worth the paper it's printed on.
Last week, the Canadian government announced plans to give Volkswagen up to $13 billion in subsidies over the next decade to build its new electric-vehicle battery plant in St. Thomas, Ontario, plus $700 million more in capital expense grants.
News of Ottawa's latest corporate welfare followed the launch of a strike by 155,000 federal workers represented by the Public Service Alliance of Canada (PSAC). In light of inflation and rising living costs, PSAC called for wage increases, which the Treasury Board of Canada called "unaffordable".
Since then, PSAC announced it had reached a tentative agreement for 120,000 Treasury Board workers, settling on a wage "increase" that lags far behind inflation. As shown by its subsidies for Volkswagen, the capitalist state has endless money for handouts to big business—but always claims its pockets are empty when workers demand higher wages.
Industry Minister François-Philippe Champagne said on April 20 that Justin Trudeau's Liberal government would spend up to $13 billion over 10 years to subsidize production at the St. Thomas plant, which will be run by Volkswagen subsidiary PowerCo. Federal subsidies, and would come into effect after Volkswagen spends $7 billion to build the plant. Doug Ford's Ontario government will also pay $500 million in "direct incentives" to Volkswagen. At an estimated size equivalent to 391 football fields, the St. Thomas plant will be the largest factory in Canada.
CBC News says Canada's production subsidies for Volkswagen will stay in place only as long as the Inflation Reduction Act remains in force. If the U.S. lowers its incentives to Volkswagen, Canada's subsidies will also go down. The CBC report is worth quoting, since it provides a window into the views of Canada's capitalist class:
The government has been open about its desire to be a player in electric vehicles, widely seen as the future of the auto industry.

Champagne defended the cost, arguing the job creation and supply chain spinoffs from bringing one of the world's largest automakers to Canada will be worth more than the cost of the subsidies to the government.

"When you see a transformation in history like that, you have to seize the moment. You lose that, what's going to happen to the auto sector? What's the cost of inaction?" he said.
The capitalist regime's generous corporate welfare stands in sharp contrast to its miserly, bullying attitude towards striking federal workers. Treasury Board president Mona Fortier, representing the same Liberal government so extravagant with public funds when it comes to enriching the bosses, took the opposite tone when it came to negotiations with PSAC. "Employees and Canadians need to know that the union continues to put demands on the table that are unaffordable," Fortier said during the strike, repeating for good measure, "We will not sign agreements that the country cannot afford, nor ones that severely impact our ability to deliver services to Canadians."
If the government wants to talk about unaffordable costs for Canadians, let's start with the cost of living. Prices for basic necessities such as groceries, housing, fuel, transit, and child care have soared in the face of high inflation. By striking for better wages, PSAC members were leading a fight against rising living costs.
In fact, PSAC's demands did not go far enough, since the union leadership only asked for a 4.5 per cent annual wage increase over three years, below the rate of inflation. But even that demand was apparently too high, and the tentative agreement settled on a mere 12 per cent over four years, making life still more unaffordable for these workers. A victory for PSAC would have encouraged other workers in their struggles for better wages and conditions, which is why the Trudeau regime was so set on making an example of federal workers by refusing their demands.
The government claims higher wages for federal workers were "unaffordable", but that $13 billion for Volkswagen is perfectly affordable. Their hypocrisy is shameless, and plain for all to see. Champagne warned of the auto sector's fate should Ottawa not provide billions in subsidies to Volkswagen. He talked about the "cost of inaction" to justify massive corporate handouts. We would throw that question back at him and ask: What's the cost of inaction for workers who are seeing inflation and real wage cuts impoverish them and their families? Federal workers took strike action precisely because they saw the cost of inaction.
Asserting that Canada will see the economic impact of the battery plant within its first five years, Champagne offered some revealing words. "Talk to any banker," the minister said. "He would say if you get your money in five years for a plant that's going to be there for 100 years, that's a pretty good deal for Canadians." Talking to bankers and the rich is indeed how capitalist governments determine their policies, which are designed primarily to benefit the ruling class. But recent history does not back up Champagne's confidence that the Volkswagen plant will be in St. Thomas for 100 years.
Governments have repeatedly given huge subsidies to corporations on the basis that they will keep plants open, only for bosses to close these plants as soon as they become unprofitable. We saw the latest example weeks ago, when the meat-packing and food-processing firm Olymel announced it would be shutting down its plant in Vallée-Jonction, Quebec—this after taking $150 million in subsidies from the Quebec government! You cannot control what you do not own. These companies are happy to take public money and run regardless of promises made to governments, which represent the same capitalist class and therefore never hold them to account.
Even as the Canadian and Ontario governments have showered auto companies for decades with billions of dollars in subsidies, the auto sector has continued to decline. Speaking to The New York Times in May 2022, Greig Mordue, chair in advanced manufacturing policy and associate professor of engineering at McMaster University, calculated that the federal and Ontario governments had given auto companies $9.1 billion since 2000. What has been the outcome?
The resulting level of employment and production that [Mordue] calculated is not encouraging, he said. In 2000, auto factories in Ontario employed 54,000 people, who made three million vehicles. In 2020, despite the governments' investments, the factories employed only 37,000 people, making about 1.1 million vehicles.

The future of Canada's auto industry dimmed, Mr. Mordue told me, about 22 years ago, when car companies realized that they could produce their most expensive luxury models in Mexico at the same quality levels as factories anywhere else in the world, including Canada. Since then, he said, "Canada has been grasping for its source of competitive advantage."
In response to the Volkswagen subsidy, Conservative Leader Pierre Poilievre tweeted, "This money belongs to Canadians. Not to a foreign corporation. Not to Justin Trudeau. How much of Canadians' money is he giving to this foreign corporation?" But from a working class perspective, Canadian corporations are no better than foreign corporations, since all are based on maximizing private profit by exploiting workers. Capitalists regardless of origin have no interest in the long-term needs of workers, their families, and their communities.
Conservative and Liberal governments alike are happy to give handouts to corporations, as we see with the Ford regime providing its own subsidies for Volkswagen. Policies that Poilievre supports, such as more tax cuts for corporations and the rich, are subsidies by another name. But no amount of subsidies can change the fact that a business will shut down any factory that fails to turn a profit.
The billions of dollars governments have used to subsidize private corporations could have been used many times over to buy these corporations outright. The only way to guarantee the future of the auto industry in Canada is to expropriate large automakers such as Volkswagen, and nationalize them under democratic workers' control. Rather than further enriching a small number of wealthy capitalists, these funds could be directly invested in production.
As shown by the vast sums spent on corporate welfare, the resources exist to build and operate factories in Canada while also providing good wages and conditions for all public sector workers, including those in a nationalized auto sector. By integrating the auto industry into a nationalized planned economy, workers could democratically control production based on social needs such as environmental sustainability, and ensure plentiful well-paying jobs.