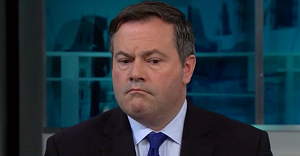 In a series of tweets in mid-January, political lawyer Kyle Morrow revealed documents that suggest United Conservative Party (UCP) leader Jason Kenney misappropriated taxpayer funds during his time as an MP.
Between 2012 and 2015, Kenney collected secondary residence subsidies of about $10,000 per year from the federal government. So long as as an MP's primary residence and riding is farther than 100km from the capital, they are eligible to receive subsidies for a residency within the area. Kenney listed his primary residence as Calgary. However, the documents posted by Morrow puts this into doubt. In 2013, his listed address was a retirement village. Only 5 days later, he switched the listing. As it turns out, this new location was a house that his mother had sold the previous year.
Kenney claims that he was living in a finished basement that he rented from his mom in a bungalow separate from the rest of the community. However, a former staff member has come out and said that they do not allow subletting. The same employee also stated that they knew of him visiting his mother for a few days, but did not know of him ever staying for an extended period. In fact, flight records show that Kenney only took 10 parliamentary flights from Ottawa to Calgary from 2013–2014 and four from 2014–2015. Kenney also made a $399 donation to the Progressive Conservative Party of Ontario, which would have been illegal if he did, in fact, live in Calgary. While the UCP claims that this was an event registration fee for non-voting delegates, the NDP pointed out that the archived website for the convention did not list any options for non-voting delegates. What it did list was a $1,000 fee for non-member observers and a $399 fee for delegates. The latter is only available for provincial party members.
This certainly isn't the first time that a UCP member has landed themselves in hot water for mishandling funds. Back in October of last year, a nominee in Red Deer was forced to resign after accepting illegal donations from a car dealership. This came mere days after Kenney was brought under scrutiny over questions of the legality of campaign contributions he himself had received from the Motor Dealers Association of Alberta. The association not only pledged $100,000, but hopes to eventually raise a total of $1 million for the UCP.
These donations, unsurprisingly, came after Kenney's private meetings with the association's president. This money is being funneled through a political action committee (PAC) called Shaping Alberta, which according to their mission statement, was formed to "promote Jason Kenney and the United Conservative Party."
The NDP called for an investigation over allegations that Shaping Alberta violates campaigning laws that were passed after the 2015 election. However, considering the silence that has surrounded this issue since the story initially broke, it is doubtful that these calls will go anywhere. Former UCP MLA Prab Gill, who recently quit the party, said it all when he warned that "more scandals are coming."
Although their financial mismanagement is certainly illuminating, it is far from the only reflection of the party's true values. Bigotry runs rampant throughout UCP leadership. During a pub night in October, two nominees were caught posing for photographs with members of the white supremacist group Soldiers of Odin. This scandal was perfectly nestled in between two others: an instance in September when a nominee was caught offering fundraising to an Instagram account that posts racist and anti-Semitic content, and another in November where a nominee compared the gay pride flag to the Nazi swastika.
This is perfectly in line with the party's history of fighting for homophobic, anti-immigration, and anti-choice legislation. A leaked audio tape from the 1980's AIDS epidemic, to cite just one example, found Kenney bragging about his part in overturning a spousal rights law in San Francisco which allowed same sex couples to visit their partner in the hospital.
The UCP in power: a disaster waiting to happen
Alberta's election is rapidly approaching; an election which the UCP seems poised to win. In the two years since it was formed, the party has already become embroiled in a series of controversies. Under a Kenney government, these scandals are all but guaranteed to multiply. The UCP is the party of big business, and they represent most clearly all of the dirtiness and corruption of Albertan capitalism.
Moreover, if elected, the UCP will also have the power to write their xenophobic worldview into law. The results will be similar to what can be seen in Doug Ford's Ontario. Reactionary groups like the Yellow Vests will be offered a "safe space" by the government, while minority groups are trampled underfoot.
If the last two years serve as any guide, a UCP government will offer nothing but racism, scandal and misery during its time in power. More than ever, the NDP and labour leadership need to offer a militant, socialist program to combat the faux populism of the UCP and prevent these crooks from coming to power.
Time is quickly running out.