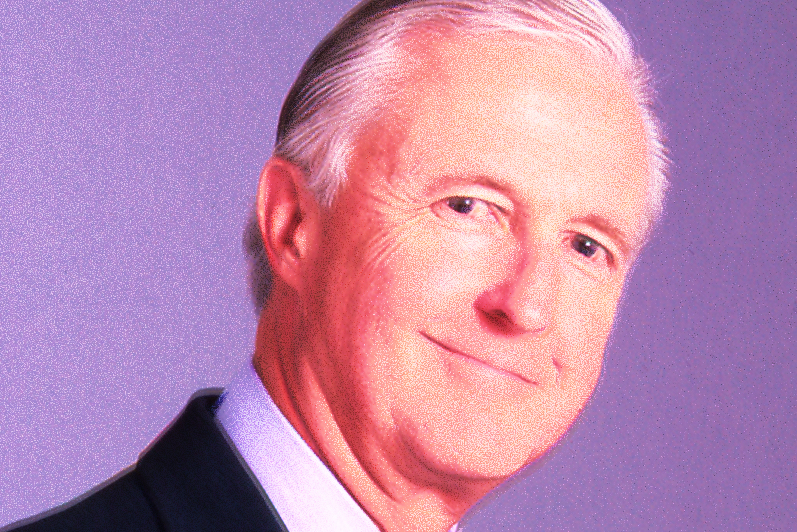 On April 12, Galen Weston, the third-richest person in Canada, died. The news of Weston's death was met with celebrations of his life by the capitalist press and the elites in Canada. But no amount of smoke-and-mirror celebrations of this "visionary philanthropist" can hide the blood on Weston's hands.
Galen Weston was a Canadian multi-billionaire, owner of Weston Foods, head of Selfridges Group luxury goods, and majority stock owner for all Loblaws stores, which include Shoppers Drug Mart, No Frills and Real Canadian Superstore. These stores are known as minimum wage hellholes with little to no consideration for the health and safety of their workers. Indeed, this is precisely how Weston made his fortune of more than $7 billion.
This could not be more clear in the context of the pandemic. As thousands of workers were declared "essential" and put on the front lines, Loblaws began raking in record profits. Retail and grocery workers have been at a higher risk of contracting the virus since day one, working public-facing jobs in close proximity with thousands of people every day.
The second wave saw thousands of infections spread through Canadian cities. The current third wave is even worse. Grocery store workers are literally risking their lives for minimum wage. Just a few weeks ago, at the end of March 2021, a manager at an Oshawa grocery store died of complications relating to COVID-19. Keith Saunders was only 48 years old, and had worked in the store for more than 24 years. He was known by coworkers to make the long shifts fun, cracking jokes and blasting heavy metal music after the store closed.
The day after Keith Saunders died, a second worker in the store tested positive for the virus, and yet the store reopened less than two days later with regular staff. As we have already seen, Loblaw's stores have in fact hidden COVID-19 cases in order to keep stores open and profits flowing.
This is nothing new. In fact, this neglect is far worse overseas where poor workers produce cheap products to be sold in Weston's stores. This was evident with the Bangladeshi factory collapse of 2013 which took the lives of over 700 workers who were producing clothing for Loblaws' Joe Fresh line. Weston's thirst for profit led to the horrible conditions at the factory. Workers were literally threatened with having their wages withheld if they did not show up to work in the factory despite the noticeable cracks in the building structure. But paying for adequate health and safety is simply too high a price when it comes to Weston's priorities: profits. This factory collapse killed hundreds of people, and their deaths were completely preventable.
The death of Galen Weston shines a spotlight on the hypocrisy of morality under capitalism. This man sucked up record profits on the back of the pandemic—every penny of these profits made by workers who could not stay safely isolated at home. Weston forced people into dangerous working conditions for years, especially during the pandemic. And for all their work and risk, Weston always vigorously opposed raising the minimum wage, and refused to reinstate hazard pay after coldly revoking it. When Ontario did raise the minimum wage, Loblaws closed 22 stores, putting 500 people out of work. They justified these layoffs by claiming they could not afford higher wages for workers—despite record profits and the company's questionable off-shore subsidiaries putting them under suspicion of tax-dodging to the tune of $350 million dollars.
Weston was certainly no friend to the working class. This is why rank-and-file workers found it so aggravating and hypocritical when UFCW Local 401 posted a screenshot of their bargaining team holding a moment of silence in respectful remembrance of Weston, and the "important Canadian legacy" he "built".
We should not be celebrating the lives of billionaires like Weston who pushed himself up by pushing us down. Thousands among the working class are dying every day from COVID-19. How many more are dying from the effects of overwork, poverty, and suicide? Our lives are not worth less just because we have no piles of hoarded wealth to sit on. The thousands of workers who have died and continued to die due to the criminal negligence and profiteering of the bosses deserve a thousand times more recognition and respect than someone like Galen Weston.