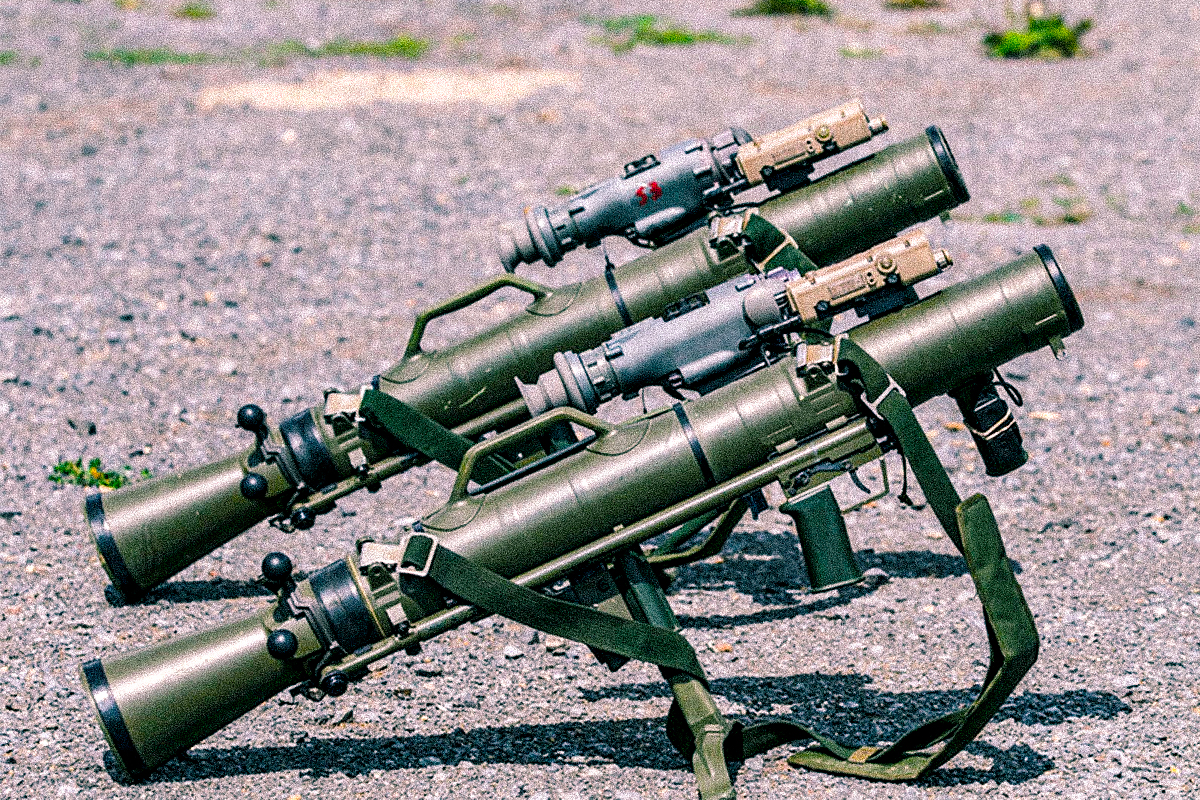 Justin Trudeau announced on Monday that his government will contribute another $500 million in military aid to Ukraine. With this announcement, made during a speech at the G20 Summit in Bali, the Canadian government continues its commitment to support the U.S. war effort against Russia… on Ukrainian territory.
This is in addition to the $500 million already committed in military aid for Ukraine in the 2022 budget. The funds will be used for "military, surveillance, and communications equipment, fuel, and medical supplies". To date, Canada has provided Ukraine with M777 Howitzer artillery and related ammunition, Carl Gustaff anti-tank weapons, as well as rocket launchers, grenades, pistols and machine guns, in addition to other equipment.
The Prime Minister also announced the extension of the Canadian mission to train Ukrainian troops. Operation UNIFIER is now set to continue until the end of 2023. The Canadian government has spent at least $890 million since 2015 on training Ukrainian troops—including troops linked to the far right and the infamous neo-Nazi Azov battalion.
The G20 meeting—which brings together the 20 largest economies in the world, representing 80 per cent of the world's GDP—has highlighted the fault lines that are emerging between the bloc of Western imperialists and the Chinese and Russian imperialists. The war in Ukraine is only one front in this struggle between the great powers for control of markets, natural resources and areas of influence. The U.S. and NATO are essentially fighting a proxy war against Russia to weaken the rival power. Ordinary Ukrainians who perish under Russian bombs or go to fight on the front lines are merely cannon fodder for U.S. imperialist ambitions.
In this conflict, Canada is playing the role of junior partner to the great imperialist bandits, the United States. The Canadian ruling class has no qualms about spending taxpayers' money so that it can claim its share of the Ukrainian loot once the war is over and Western capital rushes into the country in search of lucrative business opportunities.
Of course, this is not how the Canadian government justified spending the taxes of Canadian workers. Instead, it claimed it was to help Ukraine defend its "sovereignty, territorial integrity, and independence". Curiously, Canada does not show the same enthusiasm for defending the territorial sovereignty of Palestine, which is illegally occupied by Israel, nor that of Yemen, which has been under attack from Saudi Arabia for years. On the contrary, Canada continues to sell arms to the brutal Saudi dictatorship.
The new $500 million brings Canada's total assistance to Ukraine to nearly $4 billion Canadian. This makes Canada one of the largest per capita donors to Ukraine.
It is particularly outrageous that the federal government continues to spend so much money prolonging the war in Ukraine when hunger and misery are rampant right here. With inflation, stagnant wages and a housing crisis, more and more people are struggling to make ends meet. According to a study by Food Banks Canada, food bank use in Canada has increased by 35 per cent since 2019. In the same study, one in five Canadians reported having to skip a meal due to lack of money since March 2020. What a comfort to the millions of working poor to know that their tax dollars will be used to send to their deaths some unfortunate Russian conscripts thousands of kilometers away!
Addressing the growing number of Canadians who have to tighten their belts, Deputy Prime Minister and Finance Minister Chrystia Freeland recently suggested they cut their Disney+ subscription. While the federal government plans to increase its military spending—at taxpayers' expense—we suggest instead that Canada should cut its subscription to imperialist wars.
The war in Ukraine is an entirely reactionary conflict, and workers here, like those in Ukraine and Russia, have no objective interest in seeing it continue. With the health and education systems on the verge of collapse and a lack of social housing, not one more dollar should be used to buy bombs.