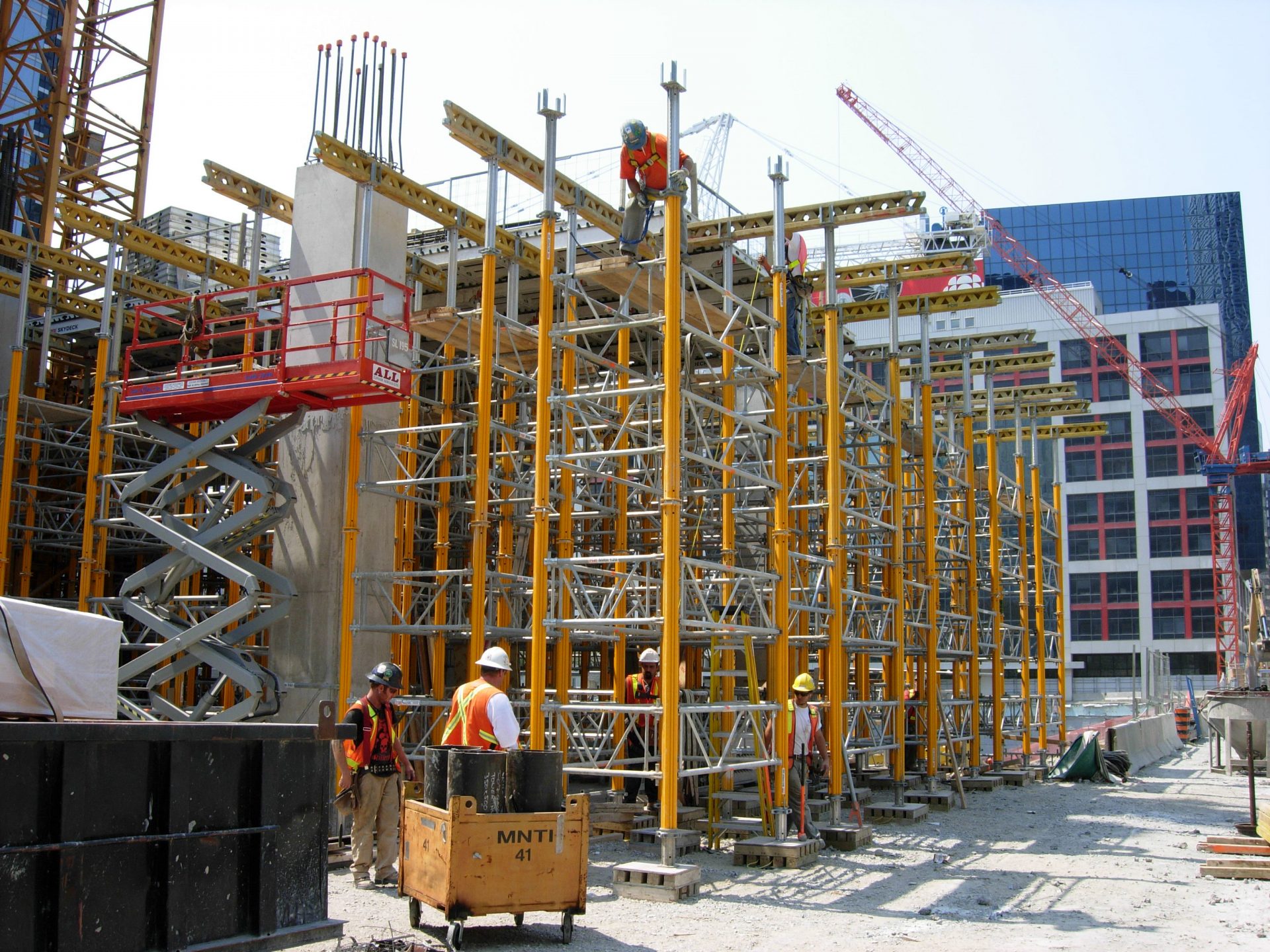 15,000 industrial construction workers, organized into the Carpenters District Council of Ontario, have joined 15,000 striking LiUNA members and 7,000 crane operators in a massive, province-wide shutdown against pay cuts.
As of May 9, thousands of Industrial, Commercial and Institutional (ICI) sector carpenters are on strike across Ontario, after overwhelmingly rejecting an offer that did not keep up with inflation.  
"Our members are very concerned about the cost of living—whether it's housing, groceries, or gasoline to get to work. It is a challenge," CDCO president Mike Yorke said.
Under the existing legislation, ICI agreements are tied to three year cycles. While the rejected offer is not available publicly, in the carpenters' last agreement, wages in some regions rose by just 3.19 per cent. This time, rumors suggest, management offered a pay "increase" of less than $6 over three years. For many, that averages about four to six per cent per year.  With inflation hitting 6.7 per cent in March alone, that is a pay cut.
"Nobody should be under any illusion that members of the Carpenters' Union are willing to settle for anything other [than] the fair wage increases which construction workers and their families deserve," Yorke said, "given everything that they and their families have gone through in the last two-and-a-half years and everything that they and their families are facing now."
ICI construction has boomed throughout the pandemic. Reportedly, the GDP of Ontario's ICI sector rose by $8.9 billion in 2020, while the rest of the province's GDP fell. This year, the bosses themselves anticipate a further 10 per cent revenue increase, even as they offer workers pay cuts across the sector.
The boom, however, has also increased their need for workers—massively increasing the power of even a short strike.
"It's a hot construction market," Ottawa Construction Association president John DeVries told Yahoo Finance. " We're a sector that's right in the middle of the storm."
"Everyone else has been negotiating in the last few weeks," DeVries warned, leading into the strike, "every day is going to bring another domino."
There is the possibility that the strike may escalate further. While plumbers and pipefitting workers have returned to the table, the union's membership recently rejected an offer for a three-year wage increase of 12.5 per cent.
Nothing is built without the working class. United and directed, they have the power to shut down entire cities.
These agreements could very well help set the standard for every other agreement in the province. As such, every part of the workers' movement must support these construction workers against pay cuts.
Victory to the carpenters!
Strike against inflation!
Picket lines mean do not cross!