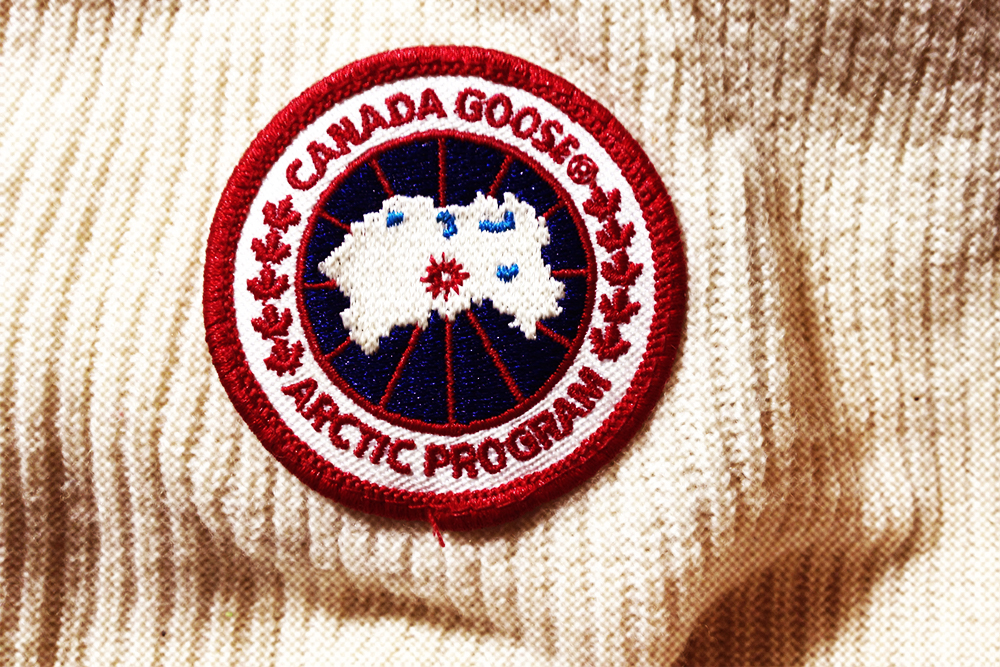 An estimated 1,200 Canada Goose workers at three production facilities in Winnipeg voted overwhelmingly on Dec. 1 to unionize with the Workers United Canada Council (WUCC). The WUCC reported that 86 per cent of the workers—most of whom are immigrant women—voted in favour, touting the successful union drive as the "largest private sector victory for manufacturing workers in over 30 years".
The result followed three years of organizing by local workers for the Canada-based winter clothing manufacturer, which has operated in Winnipeg since 2011. Local WUCC organizer Rabia Syed described wages and representation as key factors driving the workers to unionize. Workers have also reported abusive treatment by managers and company retaliation against union organizers.
The reality of Canada Goose runs counter to the company's benevolent public face. As described by The New York Times: "Canada Goose, the luxury jacket maker, has cultivated an image that is not only chic but also socially conscious. It has forged alliances with environmental advocates and talked of its commitment to high labor standards." In 2010, all workers at Canada Goose—which at the time only had production facilities in Toronto—were unionized. But after the company bought the Winnipeg production facility the following year, Canada Goose denied a request by WUCC for a voluntary recognition or neutrality argument, which would have allowed the Winnipeg workers to unionize more easily. In 2013, U.S. private investment firm Bain Capital bought a majority stake in the company.
Many workers at the Winnipeg facilities reported earning only minimum wage, which is $12 per hour in Manitoba. However, workers could earn more if they exceeded production targets—in effect a piecework system, in which workers were paid based on how many pieces of clothing they produced. Karl Marx described piecework as "the form of wages most in harmony with the capitalist mode of production." By encouraging the worker to work harder and longer to produce more, Marx wrote, piecework "enables the capitalist to raise more easily the normal degree of intensity of labour" and reap greater profits through increased exploitation of the workforce. Piece-wages also put workers in competition with each other, creating a race to the bottom whose main beneficiary is the capitalist.
Along with low wages, workers at the Winnipeg plants reported a climate of fear and abuse. The New York Times quoted one worker, Immanuelle Concepcion, whose supervisor exploded with rage over mistakes in jackets she appeared to have made. "She told me, 'How dare you allow this to happen? How dare you?'" Concepcion recalled. "I was shaking. I haven't experienced humiliation that way."
When workers formed a committee to spearhead the union drive, Canada Goose tried to intimidate union organizers. In 2019, the Manitoba Labour Board declared that Canada Goose committed unfair labour practices during a union election. Alelie Sanvictores, a sewing machine operator and union organizer who has worked for Canada Goose for five years, told The New York Times last summer, "People have fear. Some people are scared to talk to me." In June, the company disciplined two workers at the Winnipeg plants after they had identified themselves as union supporters.
Organizers refused to allow the company to intimidate them. As described in the WUCC news release, the "union campaign was led by a diverse and large committee of Canada Goose workers who have been spending hours after work talking to their co-workers about forming their own local union." Through tireless organizing of rank-and-file workers, support for the campaign grew and paved the way for last week's overwhelming vote in favour of unionization.
Following the workers' victory, Canada Goose released a hypocritical statement welcoming Workers United as the union representative for its Winnipeg facilities. "Our goal has always been to support our employees, respecting their right to determine their own representation," the company claimed—a blatant lie given its anti-union intimidation campaign.
Such falsehoods are to be expected from the bosses. But a more alarming statement came from Richard A. Minter, a vice president and international organizing director for Workers United. Minter appropriately congratulated Canada Goose workers for their victory, but added: "I also want to salute the company. No employer wants a union, but Canada Goose management stayed neutral and allowed the workers the right to exercise their democratic vote." In no way did Canada Goose bosses stay neutral. They utilized every weapon at their disposal to stop the union drive and make sure their largely immigrant workforce stayed non-unionized, lowly paid, abused and exploited.
Credit for the successful union drive goes entirely to rank-and-file workers and organizers and their courage in the face of company intimidation. The unionization at the Winnipeg plants is a major victory not just for Canada Goose workers, but for the entire labour movement. Unorganized workers across the country seeking to form unions of their own to fight the bosses' attacks have much to learn from their example.