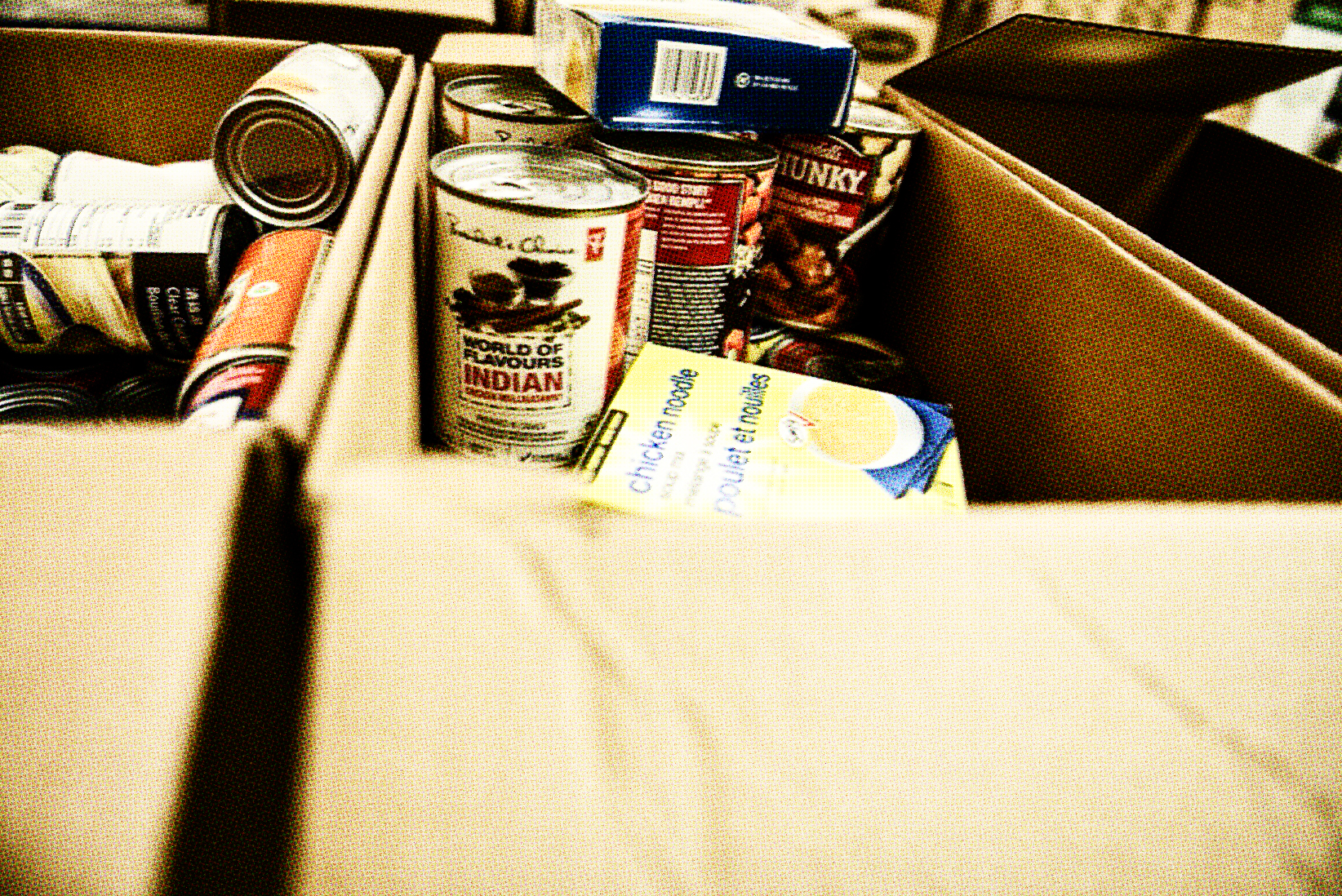 A new poll finds nearly one-quarter of Canadians are going hungry and hundreds of thousands more are reliant on food banks as rising costs erode stagnant incomes.  
'Stretched to their limits'
A new poll by Food Banks Canada finds that nearly one-quarter (23 per cent) of Canadians reported skipping meals or "eating less than they should," because they cannot afford food. Among those earning less than $50,000 per year, up to one-third reported going hungry.
The organization says this has meant a massive "influx" of workers and youth who rely on charity to feed themselves.
"The majority of food banks in every region of Canada are already stretched to their limits, with demand expected to remain high throughout the summer months," said Food Banks Canada CEO Kirstin Beardsley.
Its most recent survey of Canada's 2,332 food banks reported a 20.3 per cent increase in food bank use from March 2019 to March 2021, by 1,303,997 people, including 434,281 children.
According to CBC News, the influx has further left food banks in major cities in "crisis mode" owing to the "combined impacts of low income and rapidly rising costs of living."
Inflation erodes stagnant incomes
Overall, inflation rose to 6.8 per cent last month. But average food prices, typically more "volatile," have risen 9.7 per cent. Basic staples like pasta and bread saw double digit increases of 19.6 per cent and 12.2 per cent respectively. All told, the Bank Of Canada expects food price inflation to reach a ten-year high.
While prices for basic staples soar, wages and social assistance rates lag far behind.
Through 2020, one-third of bosses froze wages while others introduced pay cuts. In 2021, while corporate profits rose to a record high of $445 billion and inflation rose by 3.4 per cent, average wages increased by just 2.7 per cent. This year, despite inflation increasing to 6.8 per cent in April, Statistics Canada observed that average hourly wages only increased 3.3 per cent, marking a "decline in purchasing power."
Furthermore, national data finds that private sector wage settlements have seen even lower increases, often rising by less than two per cent. Non-union private sector bosses, predictably, have been even less generous.
Social assistance rates, which have not seen increases for years, already left recipients far short of the official poverty line. Soaring inflation is, according to the Globe and Mail, leaving recipients with enough to afford "just a very small meal once a day."
"You look at budgeting, it's like, where can we make some cuts?" one Oakville mother told CBC News, "Sometimes it has to be food."
As the poorest 20 per cent of Canadians spend more than half of their income on essentials, Food Banks Canada says it expects the coming months to be the "toughest Canada's food banks have ever experienced in our 41 year history."
Profiteers gouge workers
The Bank of Canada says rising food costs are the result of lower crop yields due to protectionism and war driving up fertilizer prices, as well as supply chain disruptions and higher oil prices, with gas up nearly 50 per cent this year. Additionally, as we have explained before, the money printing the government initiated to bailout corporate Canada has not helped matters.
The capitalists are hardly sharing our pain. Across Canada, landlords have been empowered to raise rent and evict struggling tenants. Canada's heavily-subsidized oil giants have been free to maintain tight production quotas to take advantage of rising fuel prices. And, predictably, Canada's "grocery oligopoly" continues to profiteer.
In early March, George Weston Ltd. increased its dividend 9.1 per cent from last year and reported a 15.1 per cent increase in its net earnings. While workers were going hungry, the Loblaws parent company reported a "very good quarter in a retail environment experiencing fewer COVID-19 related restrictions and continued inflationary pressures."
That same month, Empire Company Ltd. reported an 8.3 per cent increase in sales and also increased its dividend. The Sobeys parent company said it too expects its revenue increases to "offset" rising fuel costs.
Wage-cutting billionaire Jim Pattison was similarly adamant that his Save-On-Foods grocery stores will maintain their profits at all costs. "The cost [of business] is definitely going up in most areas, and we just need to pass it off to the customer," he told BNN.
Metro, meanwhile, also reported a 1.9 per cent increase in revenues as its quarterly net earnings rose 5.3 per cent. Looking ahead, Metro CEO Eric Richer La Flèche said, the company's shareholders can expect to profit handsomely off of price hikes: "Whenever there's a spike in inflation like this, promotional penetration increases. We've seen that before. And we see strong sales whenever we feature a key item that has experienced inflation."
Capitalism is to blame
Under capitalism, grocery monopolies, oil monopolies, landlords and the like are free to profiteer at the expense of workers and the poor.
Between 2000 and 2020, a typical grocery bill rose by 70 per cent, while wages stagnated. Meanwhile, a 2021 study from the University of Calgary estimates that 58 per cent of food produced by Canada's supply chain, the equivalent of 35.5 million tonnes, is wasted every year. Warehousing, distribution and retail account for more than half of this waste.
Food is undoubtedly being produced and people undoubtedly need to eat and a rational plan could easily solve this mismatch. But capitalism is not a rational system. No matter how many are left hungry, profit is paramount.
A socialist plan of production and distribution would take the oil and gas, manufacturing and food industries out of the hands of the profiteers. Rather than allow a small handful of parasitic capitalists to pocket ever-increasing profits and dividends, it would direct the wealth of society to help resolve shortages, provide decent jobs and wages for all and full support for those who are, for whatever reason, unable to work.