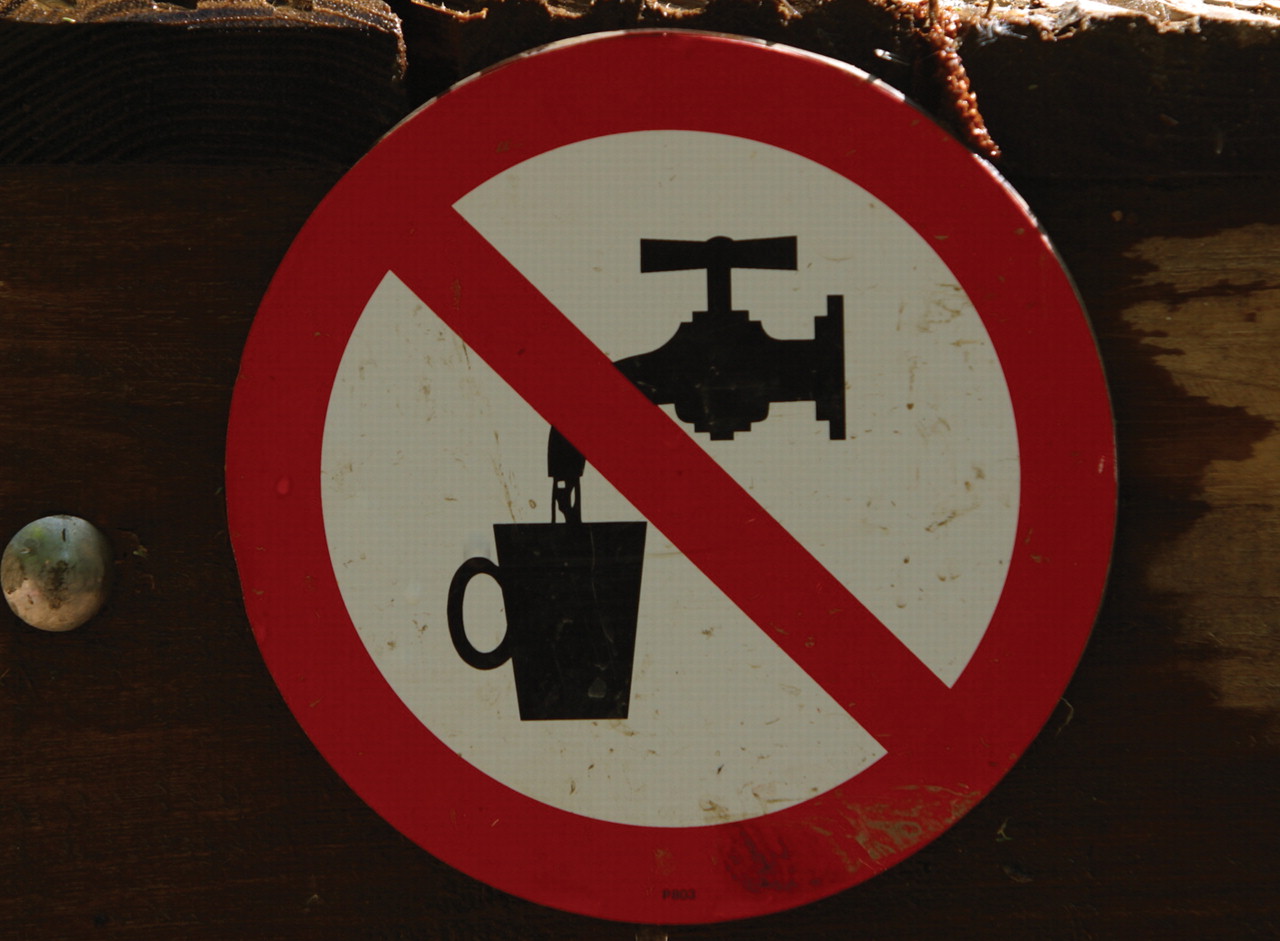 The same Trudeau government preparing $700 billion to bail out corporate Canada can't seem to find $3.2 billion to end long-term water advisories on Indigenous reserves.
It's been five years since the Liberals were elected on a promise to end all drinking-water advisories by March 2021. The federal government is now backing away from that promise. Prime Minister Justin Trudeau now says the advisories will be lifted "as soon as possible", which in reality means not any time soon.  
Asked if the government plans to meet its March deadline, Trudeau would not confirm—telling an Oct. 23 news conference: "We recognize there's lots more work to do." A senior official also told CBC News the government isn't "as comfortable" with the original deadline of March 2021 as it was prior to the COVID pandemic.
There are currently 61 long-term water advisories on reserves, meaning water isn't drinkable at all or it must be boiled before it's consumed. That's down from 105 water advisories in 2015—but even that number leaves aside the many communities with water systems on the brink of collapse.
Back in 2011, a federal commission found a full 60 per cent of water systems on reserves were in need of repairs, with 16 per cent posing health and safety concerns. The commission estimated that it would cost $4.7 billion to meet and maintain all current water and wastewater needs on reserves for the next 10 years and that an operating and maintenance budget of $419 million would be required.
The problem with the water systems on reserves was caused in part by funding caps the Liberals imposed in the 1990s. In 2015, the Trudeau Liberals promised to lift the cap and provide clean water to all reserves—but only promised $1.8 billion over five years to end the advisories by 2021. 
The next year, the Parliamentary Budget Office revealed that this amount was, at most, 70 per cent of what would be needed. The PBO noted the government had only planned $2.2 billion in repair spending against at least $3.2 billion in repair costs. Additional funding promised in the 2018 and 2019 budgets continued to fall short.
Trudeau made his recent comments about backing away from the deadline to end the advisories in the midst of a water crisis in Neskantaga First Nation. The water system had to be shut down recently after an "oily sheen" was found in its reservoir and 200 residents were evacuated to Thunder Bay. 
Neskantaga First Nation has been under a water advisory since 1995—the longest-standing one in Canada. Chief Chris Moonias explained that he had never had access to clean drinking water, and he is 50 years old. 
He has also said that "if Prime Minister Justin Trudeau were to visit Neskantaga First Nation in northern Ontario he would see citizens in his backyard living in Third-World conditions", adding, "It should say a lot. It should say to … Canadians that, you know, this is not the country you believe it is."
Neskantaga isn't an anomaly. Many of the advisories that remain on the Indigenous Service Canada website date back to the late 1990s and early 2000s, including Shoal Lake, Eabametoong, Xeni Gwet'in, Animakee Wa Zhing 37, Sandy Lake, Wawakapewin and others.
The government's continual refusal to fund these repairs has real consequences. Reported health effects associated with the water crises have included gastrointestinal illness, birth defects, and others.
Yet while the government has refused to adequately fund $3.2 billion in repairs, it has prioritized spending $12.6 billion on pipelines to force across Indigenous land, and billions more in corporate subsidies. More, recently, the Toronto Star reported the government has quietly prepared nearly $700 billion in "supports" for large corporations and banks in response to the ongoing crisis.
Representatives of the Trudeau regime have previously said the government's failure to provide sufficient funds to end the water crises is "enormously complicated." But the matter is really quite simple: the government is hundreds of times more concerned about the profits of Canada's big banks and corporations than it is about the lives of Indigenous people.